SM-Marks

Local area markbook software of choice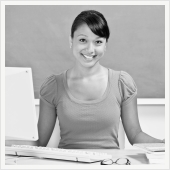 Do you need a fast and convenient markbook program? SM-Marks is the markbook application that takes the hard work out of recording student results and doing calculations on the marks.
Using SM-Marks saves you time and effort, and the results are accurate too. No need to worry about setting up a spreadsheet like Excel, with SM-Marks all the calculations you need are built-in and ready to go.
When it's time to print the results you can use the flexible print commands that include: tables, lists, statistics and charts. SM-Marks prints out class roll sheets too! If you are not using dedicated markbook/gradebook software you may be wasting your time, and if you do have a markbook are you satisfied with it?
if you prefer a markbook that is not limited to Mac and PC, please see our Markbook Online that works on mobile and tablet devices as well as the desktop. Markbook Online also allows multi-user access to the markbook data so teachers can work on the same markbook at the same time.
Features

Below are some of the key features of SM-Marks
There is more to SM-Marks than just a table with many ticks, there are screen images, but the best way to find out what it can do is to download the trial and see for yourself. It's free.
| | |
| --- | --- |
| Works with Apple Mac OS X | Yosemite to Catalina |
| Works with Microsoft Windows | Windows 7 to 10 |
| Can be shared from network drive | ✔ |
| Can be run from local drive | ✔ |
| Can run from USB Flash drive | ✔ |
| Number of columns per markbook | 200 |
| Import from DET E.R.N. | ✔ |
| Import from Motorised Markbook | ✔ |
| Compatible with SM-Reports | ✔ |
| Compatible with SM-Timetable | ✔ |
| Number of significant figures stored | 8 |
| Number of decimal points displayed | 0 to 4 |
| Move students between classes | ✔ |
| Move and change columns widths | ✔ |
| Sort students by name | ✔ |
| Sort students by result | ✔ |
| Estimate results from past performance | ✔ |
| Store course outcomes | ✔ |
| Calculate levels of achievement | ✔ |
| Prepare report comments | ✔ |
| Spell checking | ✔ |
| Print tables | ✔ |
| Print graphs | ✔ |
| Password protect individual markbooks | ✔ |
| Lock data to prevent alterations | ✔ |
| Site Licence per platform | $770 (includes GST) |
| Free technical support | via Email |
Pricing and Ordering

A Site License for SM-Marks is available to schools as a licensed downloadable file
The cost of the SM-Marks Site License is per platform and covers all teachers at a site or campus with between 30 to 120 staff at the site. The License allows teachers to additionally install a copy at home or on a personal laptop they may use.
A Site License is $770 per platform. In other words purchasing a Site License for SM-Marks for Windows is $770 while a Site License for both the Windows and OS X is $1540 (all prices include GST).
To order a Site License we require a School Order Form which you can email with an order number we can quote on the invoice for payment by cheque or EFT on terms of 30 days.
An invoice will then be emailed to the school with details of a website address where you can download a fully licensed copy of SM-Marks. This is usually the next business day.